Recently I came across a marketing event promoted by a network integrator which touted industry leading solutions to assist customers in determining "what was lurking outside their network", as can be seen in the screenshot below. Please note all references to the company have been removed to protect the not-so-innocent.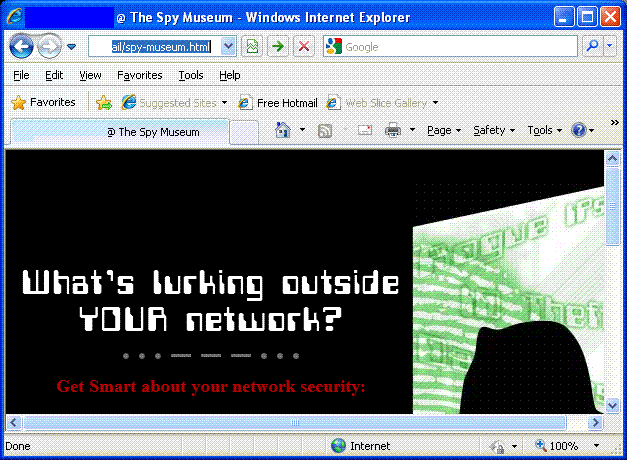 In this day and age, it still surprises me when supposedly network savvy folks are still thinking of network security in terms of a traditional perimeter made up of firewalls or IPS devices. The truth of the matter is that the traditional perimeter vanished quite a few years ago.
Only looking at the perimeter gives the end-user a a false sense of protection. It completely fails to recognize the dangers of mobility in today's traditional workplace environment. Users roam. They might bring in viruses or other Trojans INSIDE your network where they are free to roam unencumbered. In the worst of these cases, the perimeter is only secured in one direction, giving outbound traffic unfettered access and completely ignoring that data which might be leaked from hosts inside your network destined to hosts outside your network, as might be the case with Keyloggers or other similar types of rogue programs.
Furthermore, in today's environment composed of virtualized machines, the line gets even blurrier which is why we are starting to see solutions from startup vendors such as Altor Networks. It's one thing when we are dealing with physical hosts in the traditional sense, but what about the situation when you are dealing with a multitude of virtual machines on the same physical hosts which must talk to each other?
When you take a data-focused approach instead of a technology-focused approach, the problem and its solutions start to make more sense.   The perimeter should be viewed as the demarcation between the data and any I/O fabric providing connectivity between that data and some external entity. This is the domain of things like Data Loss Prevention (DLP), Network Access Control (NAC), and Virtual Hypervisor Firewalls in addition to that of traditional security devices.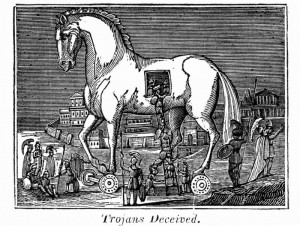 To deal with the realities of today, we must start to think of network security in terms of Hotels vs. Castles. In the Castle model, we have a big wall around our infrastructure. We might have a moat and some alligators, and perhaps we only lower our drawbridge for very special visitors. This model tends to keep a good majority of the enemies at bay, but it completely ignores that which might already be inside your network (think in terms of the Trojan horse as told in Virgil's epic poem 'The Aeneid').
What is more commonly being employed is that of the Hotel Model.  Initially, to gain entrance into the hotel itself, we must check in with the Concierge and get our room key.  Once we have our room key, we have limited access to our own room, and perhaps some shared facilities like the pool or the gym.  In this model, we are unable to enter into a room in which we do not have access.  The key word here is LIMITED access.
An all-inclusive security posture looks at the network from a holistic point of view.  The principles of Defense-in-Depth will make evident the failings of the traditional perimeter model.  The traditional perimeter is dead.  The perimeter is wherever the data is.
Click here for reuse options!


Copyright 2010 ShortestPathFirst