Ever get a friend request from someone you don't know and have never met before? More often than not, these accounts are created by criminals looking to harvest your personal information, or scam you in some other fashion.
It typically starts when you receive a friend request from someone you don't know. And you have no mutual friends in common:

A dead giveaway is looking at their Recently Added Friends. In this case, this person has accumulated a lot of new friends in a very short period of time. Notice they are all guys. Guys are more willing to accept a friend request from someone they don't know, especially if it's attached to a pretty face.
Also note that there are no mutual friends in common: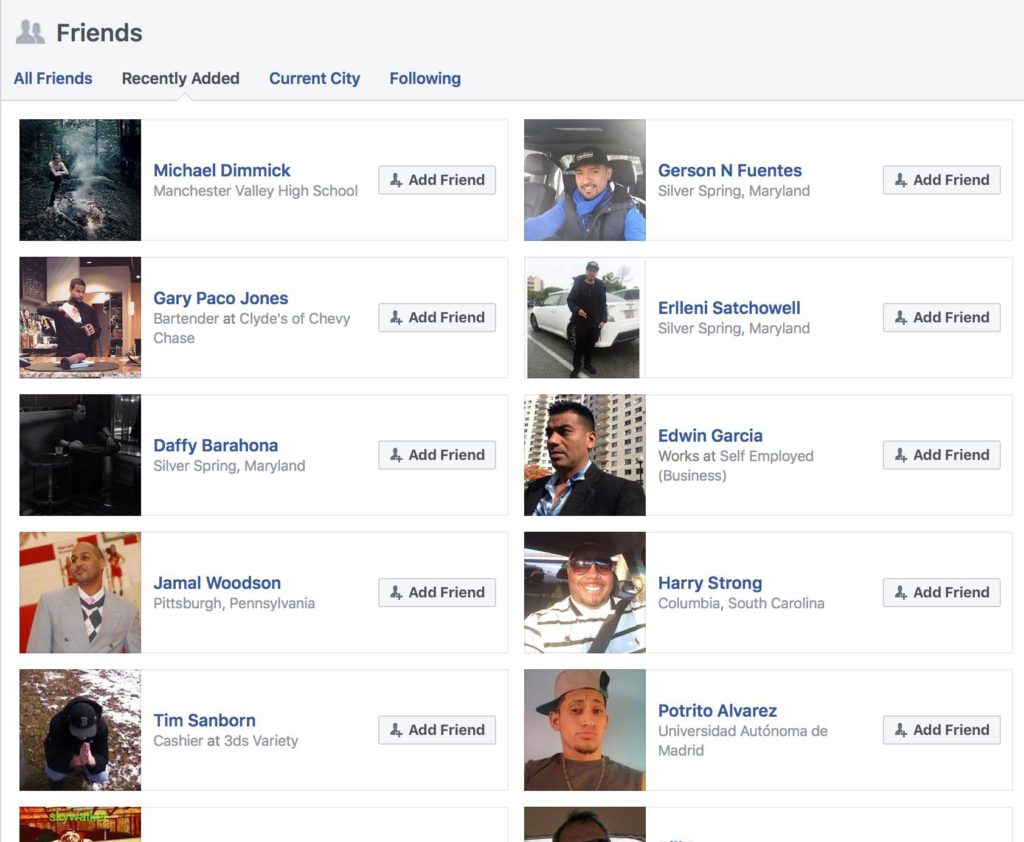 Another tell tale sign is that all the pictures associated with the account have been added quite recently, in this case, in the last hour. This indicates this is a new account, not one that has been a legitimate account for a long time:

NOTE: Pictures have been masked to protect the innocent. In this case, some unknowing girl has had her pictures harvested by the scammer for the purpose of running this endeavor.
If they don't respond to an inquiry as to how you know them, that's a dead giveaway: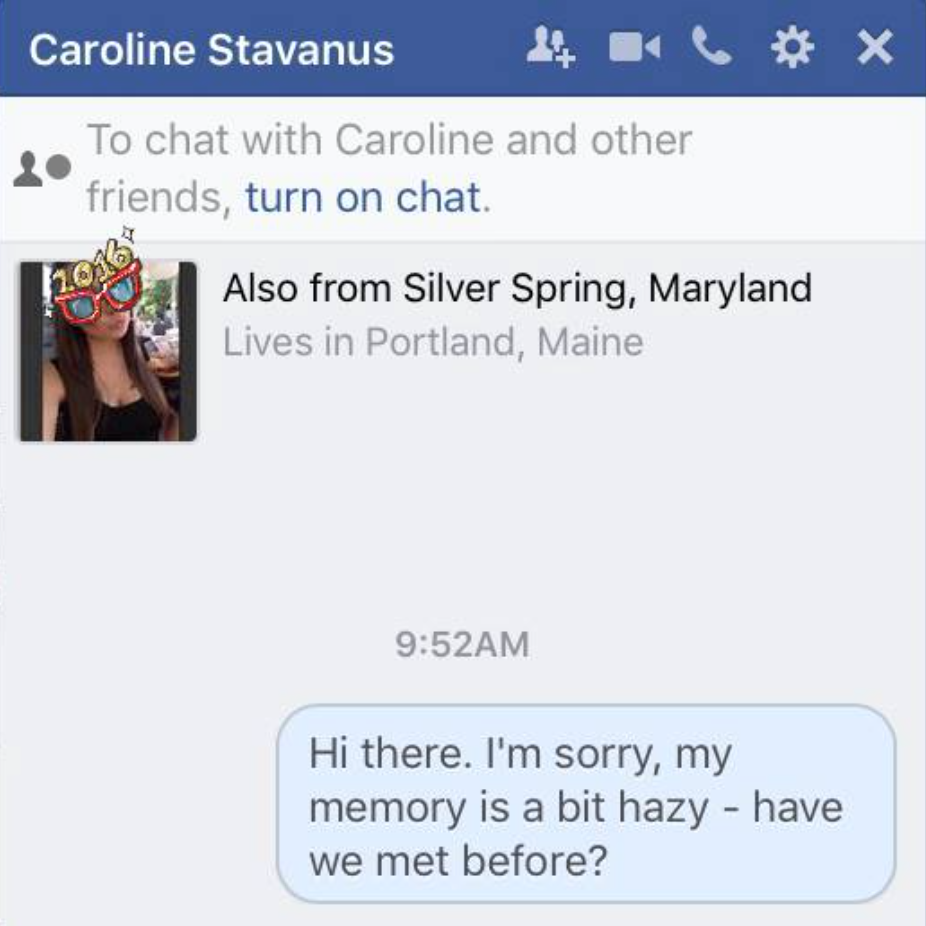 When faced with a potentially fake account, you can report them to Facebook's Security Team which will review the account to determine its legitimacy. Report an account by clicking on the … button next to the Message button and choosing Report. Then select the options to report the profile as a fake account: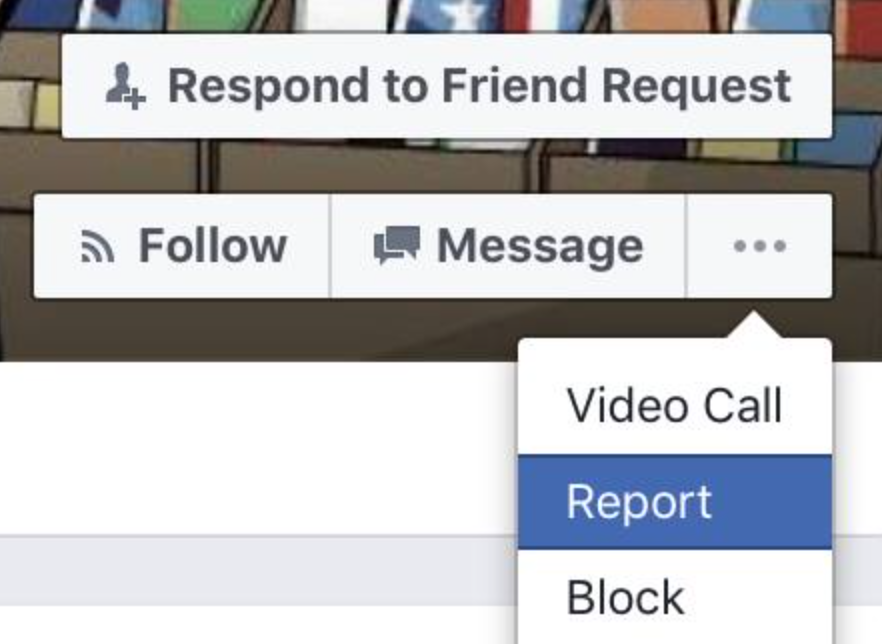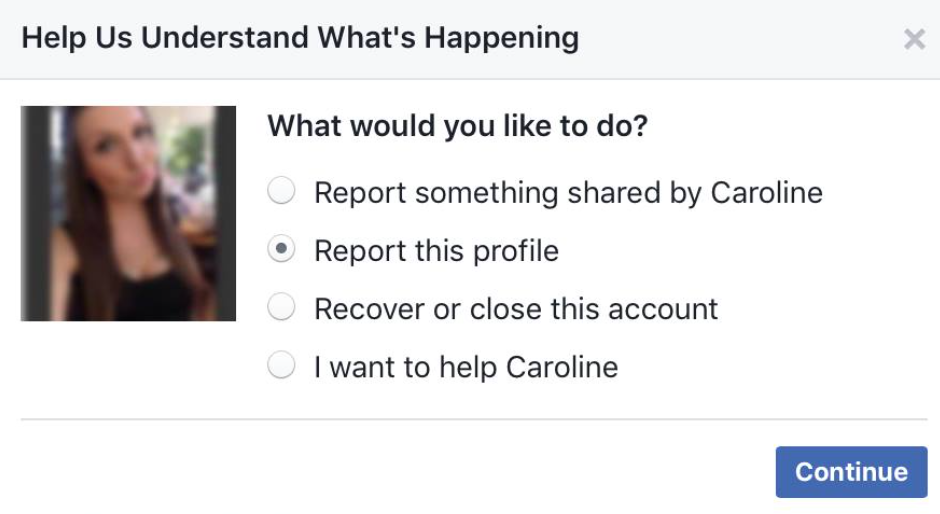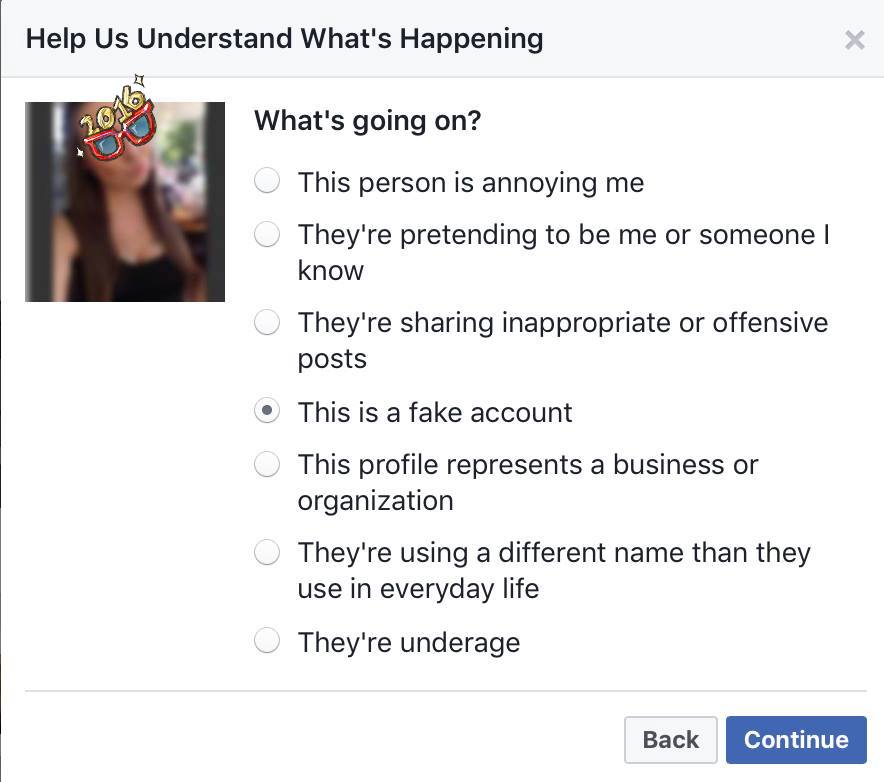 If all is successful, within a few days you should receive the following from the Facebook Security Team: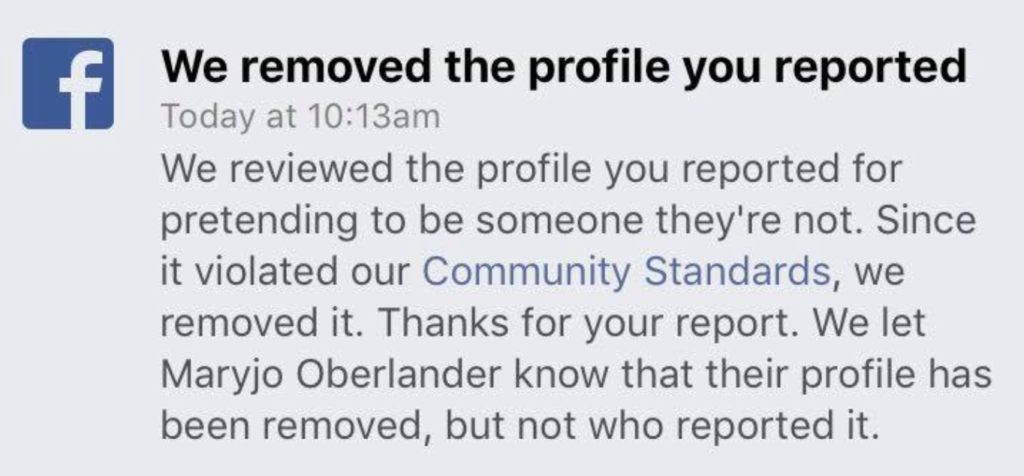 In short, be smart, pay attention to the clues, and guard yourself. Be wary of accepting friend requests from someone you don't know.
This has been a public service announcement.
Click here for reuse options!


Copyright 2016 ShortestPathFirst