Finally getting caught up with work since my time in Cali and although this post is a little late, I wanted to take a moment to capture my thoughts on Juniper Network's Data Center Cohesion event which took place in Sunnyvale at Juniper's Aspiration Dome last week. I had an awesome time and the sessions were full of a ton of useful information geared towards all things Data Center. Apparently this was the first time that Juniper opened the conference to outside partners — roughly 16 partners showed up, so to say that I was honored to be there is quite an understatement.
The conference was chock full of great info. The first day focused mainly on highly technical information, with the PLMs of both the QFX10k and the QFX5k leading sessions on new platform development and features coming in future releases. There were sessions on various fabric architectures, Junos Fusion for the Data Center, EVPN, Data Center Interconnect strategies, Juniper's vision for the cloud, and more.
The most exciting part of the first day was when we headed into a Fusion Data Center workshop which had a number of QFX10002 and QFX5100s devices, allowing many of us to get some hands on with the soon-to-be-released Fusion capabilities. I got to work with the technology first-hand, and I'm here to say that despite a few cosmetic issues, Fusion worked really well and it's a very cool technology indeed.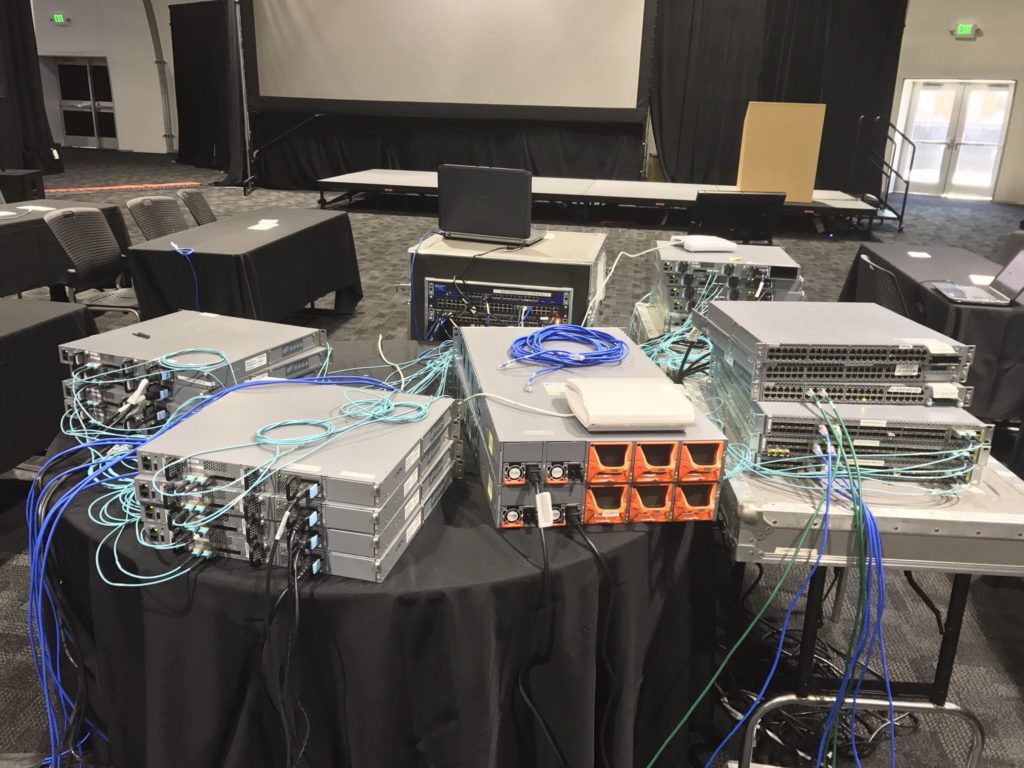 Junos Fusion Data Center is essentially a Spine and Leaf architecture and it's going to be the way forward for Juniper for building large Ethernet Fabric architectures. One of the reasons for this shift is that Virtual Chassis Fabric is tied specifically to the Broadcom chipset and Juniper wanted a technology that could work across a broad spectrum of chipset vendors. This opens the door for Juniper to build Spine and Leaf Ethernet fabric architectures across both merchant silicon as well as custom silicon, and should allow for the building of these fabrics across a much broader selection of products moving forward.
The second day got more into messaging, and competitive intelligence. The sessions capped off with a great presentation by the venerable Andy Ingram delivering powerful insight into the transitions taking place in the industry and where we are headed as a whole.
I was also honored to have been asked to participate in Juniper's Partner Panel, representing Copper River Information Technology as we discussed the evolving Data Center landscape. A highlight for me was getting to meet and participate alongside fellow Juniper Ambassador Kevin Barker. Some of you may know Kevin Barker from his prolific posts on the J-Net forums. Very cool guy with some tremendous insights into all things networking related.
One of the more interesting things I saw while at the campus was this security robot that was scooting around the parking lot near Building B. It rolled around while playing an ethereal musical chime, retrofitted with cameras and one can only assume transmitting data and images back to someone at HQ or possibly E911 services. It stopped when I confronted it, and  I posed for some pictures. I wondered and fully expected that if prodded, surely it must have had an elongated R2-D2 robotic arm that shocks you.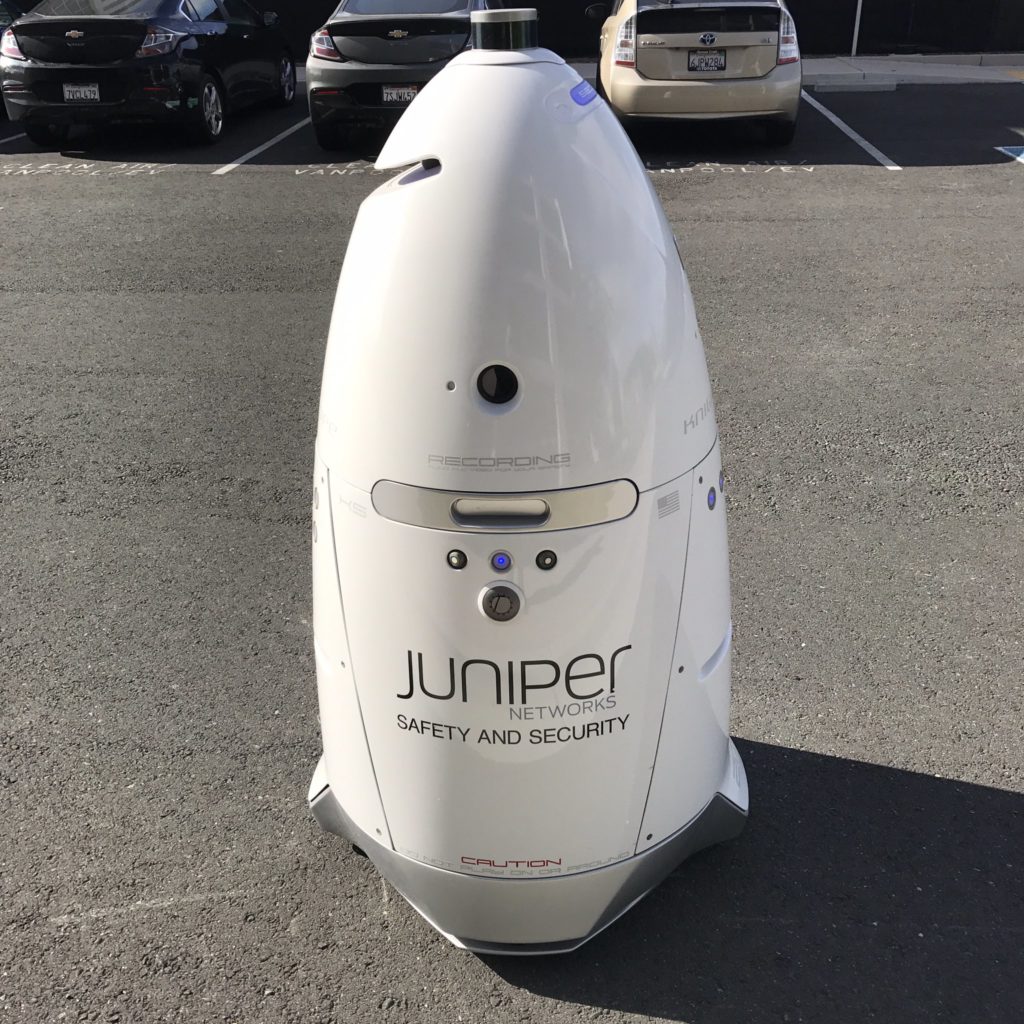 All in all, it was a great event. Juniper is making tremendous strides in the Data Center space and I commend them for their passion towards making great products while still being true to their roots with a commitment to open standards. I definitely picked up quite a few things, and am excited to take some of that new found knowledge towards helping my customers in future Data Center engagements.
A very special thanks to Juniper team for putting together such an informative event — and especially to Jeffrey Kihn and Mike Messina for the invite, and to Bill Pfeiffer and Mark Hinckley for hosting the Partner Panel and for putting together such an awesome event. Thank you!
Click here for reuse options!


Copyright 2017 ShortestPathFirst